SAN FRANCISCO - Last weekend, thousands of members of the Jewish community flocked to the Yerba Buena Gardens in San Francisco to celebrate Israel's 65th birthday. The 13th annual Israel in the Gardens Festival attracted approximately 15,000 teens, family, young adults and friends of all ages who enjoyed live performances by Mosh Ben Ari and others, booths from community organizations, art vendors, short films and animation, activities for kids, teens and young adults, Israeli folk dance, prizes, ethnic foods, culture and plenty of fun.
Mosh Ben Ari performing on stage at the festival
Organizers added several innovations to this year's festival, most notably Innovation Alley - a pop-up tech event whose aim was to showcase and celebrate Israeli innovation in the high tech world and its collaboration with the Greater Bay Area.
In the "Alley" people were able to visit, explore, interact and see just how much Israeli innovation positively contributes to the world in countless ways, with cutting edge products that are being developed by Bay Area-based Israeli entrepreneurs.

One such entrepreneur in the "Alley" was tawkon's own, Amit Lubovsky. As the day progressed, the tawkon booth proved to be a highlight of the "Alley", attracting hundreds of adults and children who were both curious and aware of mobile radiation and its potential harm. According to Amit, roughly 90 percent of event goers who approached the tawkon booth were iPhone users. So it came as no surprise that these tawkon enthusiasts were shocked to learn that tawkon had been rejected from the App Store.
Some of the other seventeen start ups that composed the Innovation Alley included: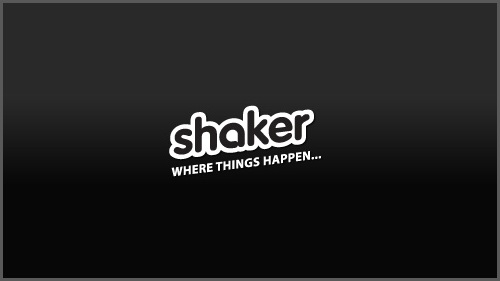 Shaker
Shaker creates online venues where you can host events of different kinds for just about any size of audience. From live-stream music events to networking events and conferences, Shaker is where communities connect.
Tapingo
Tapingo lets you cut the line both on and off campus. Online and mobile food pick up and delivery from iPhone, Android, and the Web.
WalkMe
WalkMe™ enables your business to simplify the online experience and eliminate user confusion. Think of it like a GPS, but instead of giving driving directions, WalkMe™ guides users every step of the way to successfully complete their online tasks. Use WalkMe™ to increase conversation rates, reduce support costs, increase self-service adoption, accelerate training and improve customer experience.
Bizzabo is a mobile networking app for events and conferences. It help organizers, attendees and sponsors make the most out of their event.
Instapparel lets you be the artist. Use your Instagram photos to create custom clothing, and show your individuality.
UpWest labs is a Silicon Valley accelerator supporting Israel's best entrepreneurs, by providing essential resources, mentorship, seed funding and access to key partners and investors.