Now that Mobile World Congress 2013 has finished, and Barcelona has cleared out of the thousands of techies that descended on the city last week, it is a good time to reflect on what happened.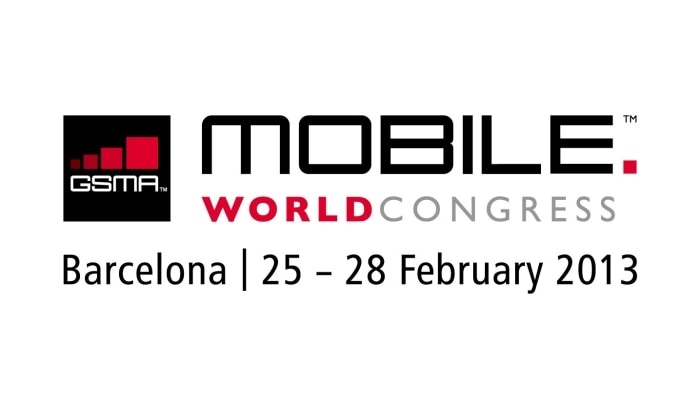 By all accounts one could describe this year's MWC as "The year of the phone."
We decided to take a look at some of the snaziest new phones that were shown off at MWC 2013 and look at them from a very tawkon-ish perspective; radiation.
tawkon is a free application that will alert you when radiation from your phone spikes and suggest ways on how to minimize your exposure.
All Phones in the United States and Europe must be qualified/certified by a regulatory body before being sold in the market. In the United States this body is the FCC and their maximum SAR value allowed is 1.6 W/kg.
Below are a selection of phones that were featured at MWC 2013:
The Samsung Galaxy Grand is marketed as the best of both The Samsung Galaxy S3 and The Samsung Note 2, all rolled into a single, more affordable smartphone.
The phone itself looks like a slightly smaller Note II, in terms of design. The finish, especially the back plastic looks more like the Samsung Galaxy SIII.
The Galaxy Grand comes with a 5-inch screen which means it will appeal to users who love big screens it also packs a decent power punch with a 1.2GHz dual-core processer and 1GB of RAM.
Overall the Samsung Galaxy Grand has a good battery life, good build quality, good camera and full HD recording making it great phone for the price. The Galaxy Grand also clocks in with the lowest SAR of all the phones we looked at from MWC.
The Samsung Galaxy Grand gets great marks from us here at tawkon
Samsung Galaxy Grand SAR: 0.370 W/Kg
While the Sony Xperia Z was officially announced a little while prior to MWC 2013, it took center stage at this year's event. Along with its larger tablet companion of the same name, the Xperia Z is a beautiful looking peice of machinery that is also rugged... even able to withstand being submerged in water!
The Xperia Z is Sony's flagship phone, it really takes everything Sony has done in the mobile space to the next level.
Under the hood The Sony Xperia Z sports a 1.5GHz quad-core processor with 2GB of RAM. The phone has 16GB of built-in storage, which can be augmented using microSD cards.
But the real beauty of the Sony Xperia Z is in its design and display. Sony totally reinvented its mobile device design language by introducing "OmniBalance", which "focused on creating balance and symmetry in all directions" and delivers "subtly rounded edges and smooth reflective surfaces on all sides", according to the company.
The Sony Xperia Z's SAR rating is somewhere in the middle of the pack, but when we look at the whole picture this phone gets great marks.
Sony Xperia Z SAR: 0.720 W/Kg
The Samsung Galaxy Fame gives you the latest Android Jelly Bean software without breaking the bank. The phone, like many newer Samsung phones, is modeled after the Samsung Galaxy S3. The phone sports a smaller than expected screen - 320 x 480 pixels, 3.5 inches (~165 ppi pixel density) - which by many account gives a less than stellar veiwing experience.
The phone has 4 GB internal memory and 512 MB RAM and sports a decent 1GHZ CPU.
The Samsung Galaxy Fame has so far not suceeded in impressing many people. With its smaller screen and speeds that leave much to be desired, the Samsung Galaxy Fame is uncharacteristic of Samsung.
Another aspect of the Samsung Galaxy Fame that is un-Samsung-like is its SAR rating. The Samsung Galaxy Fame's SAR rating is well above nearly any other Samsung offering that we have seen. Generally speaking, Samsung usually occupies the lowest spots on our list of SAR ratings.
Samsung Galaxy Fame SAR: 1.010 W/Kg
The HTC One packs a powerful punch when it comes to features. The One has a 4.7-inch (1080p) LCD display uses what the company calls SoLux technology for improved picture quality and generates 468 pixels per inch (ppi).
For all you audiophiles, the HTC One comes with dual speakers that act in unison to deliver a more lively audio experience, whether while watching movies or listening to music which is paired with an onboard amplifier and Beats technology
Under the hood the HTC One sports a speedy 1.7GHz quad-core Snapdragon 600 processor and comes with two memory configurations: a stock 32GB (internal storage) model or a pricier 64GB version. Both devices feature a full 2GB complement of RAM.
The One's main innovation is the inclusion of HTC BlinkFeed. This is a new homescreen in the form of a picture-based news feed that you can scroll down through, the idea is to give you one handy place to kill time when you turn on your phone to have a quick rummage around your social networks and the news.
All in all, when it comes to features and overall looks, the HTC One is a winner. However, we dug around and looked through company specs for information relating to the HTC One's SAR (radiation) and the results were less than impressive.
HTC One SAR: 1.260 W/Kg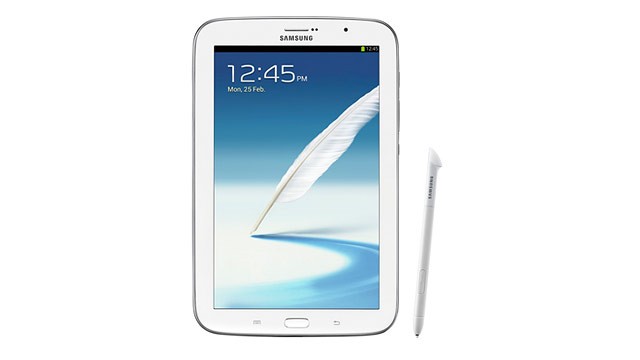 The Samsung Galaxy Note 8.0 is less of a "phablet" and more of a tablet that one can use for phone calls.
One could look at this offering as a "supersized" Galaxy Note. Similar in size to the Apple iPad mini, but clad in the standard Samsung "look", the Galaxy Note 8.0 has one feature that the iPad does not: it can make calls.
The Samsung Galaxy Note 8.0 sports nearly identical features to the Note 2 such as a 1.6 Ghz Exynos Quad-Core cortex A9. Additional similar features include 2GB RAM, a 1280×800 resolution (1280×720 in the Note 2), Android 4.1.2, and the S-Pen supports with 1024 levels of pressure sensitivity.
Only time will tell if the Samsung Galax Note 8.0 finds the sweet spot in terms of the functionality of a tablet and the utility of phone calling, but based on our research the Samsung Galaxy Note 8.0's SAR rating is on the higher level than many other offerings from the company.
Samsung Galaxy Note 8.0 SAR: 0.880 W/Kg (EU)