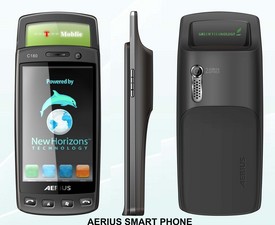 Another win for green technology: MarketWatch reports that Aerius no-SAR phones will be sold in Brazil.
Some background:
Aerius won the 2009 Frost & Sullivan Green Technology Award because its phones eliminate cell phone radiation absorbed by users, causing Aerius phones to operate using less power, that delivers 2 to 4 more hours to their battery life compared to other phones sold worldwide.
Retailers worldwide want to sell Aerius phones, especially after World Health Organization reports said cell phones cause cancer, a risk Aerius eliminates because FCC and independent lab tests of Aerius phones show they eliminate SAR (the Specific Absorption Rate of microwave radiation into human tissue) the cause of such cancers.